Happy to report that Mazza history classes will be recorded and available to view outside of actual class time!
Register by Sept 13th: $300 for one course or $450 if you sign up for both. (Register Sept 14th and afterward for $325 for one or $500 for both)
If you'd be interested in Live (and recorded) Online Church History & World History courses with Dr. Ed, please enroll by selecting one of the enrollment buttons below. Classes will tentatively run approximately 70-80 minutes. Q&A will follow for 10 minutes or more for those who can stay. I will suggest readings. No tests. No pressure. Content: Ages 13 and up.
We will tentatively start Church History on Tues Sept 28th at 6 pm PDT (and finish on Tues Dec 28th). .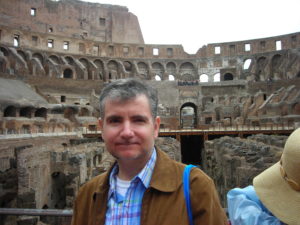 Tentative schedule/topics below:
Church History: Our Lady of Fatima (1917) to Our Lady of Akita (1973)
9/28/21  Our Lady of Fatima & Pope Benedict XV & Blessed Karl
10/5/21  Pope Pius XI & Mexican Martyrs
10/12/21  ChesterBelloc & TolkeinLewis
10/19/21  St. Maximillian Kolbe & St. Edith Stein & Karol Wojtyla
10/26/21  Pope Pius XII
11/02/21  Cardinal Mindszenty & Bishop Sheen & Bella Dodd
11/09/21  Pope John XXIII & Bugnini & Balthazar & Teilhard de Chardin
11/16/21  John Courtney Murray & Joseph Ratzinger
11/23/21  Vatican II & Pope Paul VI
11/30/21  Vatican II
12/07/21  Vatican II
12/14/21  Novus Ordo
12/21/21  Communion in the Hand
12/28/21  St. Padre Pio & Our Lady of Akita
We will tentatively start World History on Wed Sept 29 at 6pm PDT (and finish on Wed Dec 29th). Tentative schedule/topics below:
World History: Russian Revolution (1917) to Roe v. Wade (1973)
09/29/21  Russian Revolution & Lenin & New Economic Policy
10/06/21  Roaring '20s: Flappers & Eugenicists
10/13/21  Stalin & Spanish Civil War
10/20/21  Hitler & World War Two
10/27/21  China & Japan & World War Two
11/03/21  Cold War: Eastern Europe to Korea
11/10/21  UN & India/Pakistan & Israel/Palestine
11/17/21  Khrushchev & Kennedy
11/24/21  Space Race & Spies Who Love
12/01/21  Mao's China
12/08/21  un-holy-wood: Mores, Movies & Television
12/15/21  The Left: Antonio Gramsci to Saul Alinsky
12/22/21  Sexual Revolution
12/29/21  Roe v. Wade