STARTING Sunday Nov 29th join Dr. Ed Mazza for a special 4 week mini-course comparing a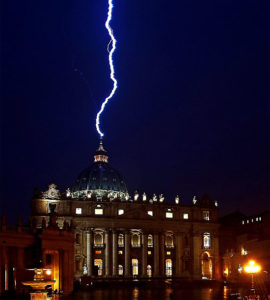 nd contrasting the coming of Christ and His Church with the coming of the Antichrist and his Antichurch! This Advent, grow deeper in the knowledge and love of the Savior and prepare your soul for battle against the assaults of the evil one!
Live Nov 29th, Dec 6th, Dec13th and Dec 20th at 6pm PST (Also on recorded video for registered students.) $99 if register by Nov 14th. Late registration: $125. Sign up now!
"Because his religion will be brotherhood without the fatherhood of God, he will deceive even the elect. He will set up a counterchurch which will be the ape of the Church, because he, the Devil, is the ape of God. It will have all the notes and characteristics of the Church, but in reverse and emptied of its divine content." Servant of God Bishop Fulton J. Sheen